Countess Vaughn Biography, Net Worth, and other facts about the star actress are available in this post. Moreover, you can also read about other celebrities like Jordan Knight, Shawn Fonteno, and Stacie Zabka.
Countess has made her dream both as a singer and actress a reality. The ingredients that facilitated her are determination and self-consciousness. She never gave up on her talents, and today it has paid off.
Who is Countess Vaughn?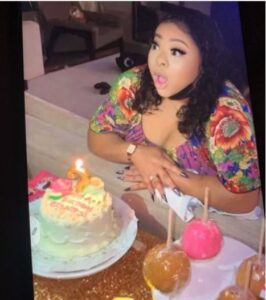 Countess Vaugh is a multi-talented American celebrity. She is an actress, singer, TV personality, writer, etc. Countess Vaughn has been famous for playing a crucial part in The Parkers. She acted as Kim Parker on the UPN sitcom Moesha and The Parkers spin-off.
Get to know:
Countess Vaughn Biography
Facts about Countess Vaughn, the talented singer, and actress.
Early Life and Education
Career
Awards
Countess Vaughn Net Worth
Countess Vaughn Husband
Early Life and Education
Countess Danielle Vaughn was born on August 8, 1978, in Idabel, Oklahoma, the United States of America. She was born to Sandra and Leo Vaughn, teachers at local schools.
As a child, she was very talented in music and had a dynamic voice which is still waxing strong today.
Currently, there is no more information about her family and education disclosed for now.
Countess Vaughn Age
How old is Countess Vaughn? Countess Vaughn will be 44 years in 2022.
Career
Vaughn began her career as a singer in 1981 when she started singing in church. And in 1988, at 9, she began to sing professionally, and that's how she's developed her career.
Then, she sang "I'll Be There," which made her win the Star Search junior vocalist champion and overall junior champion.
Her appearance followed this as Alexandria DeWitt in the fourth season of NBC sitcom 227. It was her first acting role and exactly before fame.
Then in the 1990s, She starred as a guest on Thea, Hangin' with Mr. Cooper, and Roc, as well as featuring in the off-Broadway musical Mama, I Want to Sing! Part 3.
Read also: Biography of Luchy Donalds: Nigerian Gifted Fast Rising Actress.
1992 saw the release of her first album, Countess, which featured various songs, including dance music and R&B, and sold over 3,000 copies.
However, The album's lead single, a cover of James Brown's "It's A Man's, Man's, Man's World," was mapped in the top-100 of the Billboard R&B/Hip-Hop Songs chart.
Countess later broke through and came into fame by playing a role as Kimberly Ann Parker in the UPN sitcom. She was commonly and famously known as Kim, daughter of Nicole Parker, and attends Saint Monica College. Her two best friends, Thaddeus Radcliffe and Stevie Alison Van Lowe.
Further in her career, she co-starred on the show from 1996 to 1999 and later sang the theme song for the show's spin-off, "The Parkers," opposing actress and comedian Mo'Nique. The series was successfully aired from 1999 until 2004. Then, in 1999, she as well co-starred in a film, "Trippin."
Later on, she began featuring in several reality shows, such as appearing in the third season of Celebrity Fit Club, which premiered in January 2006 on VH1. However, when she was in episode four, she disclosed her divorce from James and became the first cast member ever to gain weight, while in the season finale, she was trying to lose weight at the wrong time.
She furthermore appeared as a contestant on MTV's Celebrity Rap Superstar, which premiered on August 30, 2007. She learned under Warren G for the show. Sadly on September 27, 2007, she was eliminated from the competition because of an illness. However, nonstop, she was later featured in the Television One reality series Hollywood Divas, alongside Golden Brooks, Lisa Wu, and Paula Jai Parker in 2014.
Read also: Senator Joe Manchin Biography: The Man of Service as Top Priority.
Award
In 1998, Countess was once honored with an NAACP Image Award for Outstanding Supporting Actress in a Comedy Series for her performance in Moesha.
Countess Vaughn Net Worth
Countess Vaughn Net Worth or total assets is estimated to be $500K- $1million. Her entertainment career is her primary source. In all her fortune, she prefers to lead a modest lifestyle. 
Countess Vaughn Husband
Countess first got married to Joseph James On January 16, 2002. They have a son together, but their marriage didn't work out, and they divorced in 2005. She also started another relationship with David Whitten in 2006 but went their separate ways in 2018. They had a daughter together.
Read also: KaDee Strickland Bio, Husband and Net worth: Famous Actress in Anacondas.