Stacey Dales is a former Canadian basketball player and journalist born on September 5, 1979, in Collingwood, Ontario Canada. She is well renowned for her job at the NFL Network and for playing for the WNBA team, the Washington Mystics.
You can also read the biographies of Jennie Pegouskie, Telli Swift, and Danielle Grant Denver.
Stacey Dales Net Worth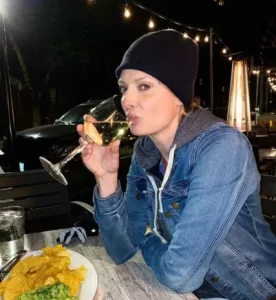 Stacey Dales has an estimated net worth of $2 million.
Apparently, the sports industry has really paid Stacey. Her earnings as a professional basketball player and sports journalist have amounted to her mouth-watering estimated net worth of more than $2 million.
As the days and years go by, she will surely amass more wealth.
Stacey Dales Basketball player
Her career as a basketball player started right in high school. That time, in three successive Ontario AA girls' basketball championships from 1994 to 1996, Stacey assisted the TISS Pirates ladies basketball team when she played with them.
She matriculated from high school and then enrolled at the University of Oklahoma. At the same time, she became a member of the Canadian Olympic basketball team in the 2000 Sydney games.
In 2001 and 2002 respectively, Stacey became the first-team All-American and Big 12 Conference Player of the Year.
Also in 2002, Stacey functioned as the Big 12 All-time career assist leader with 764 assists. She was called all-sports Academic All-American of the Year.
Still at the University of Oklahoma, to her credit are records of 1,700 points, 600 rebounds, and 700 assists.
Thereafter, during the NCAA Championship final, in her senior year, she was the leader of the Sooners, although she lost to Connecticut.
In 2002, Washington Mystics chose her as the third overall pick in the WNBA draft. The selection made her the highest pick ever for a Canadian and was called an All-Star replacement during her first year.
Stacey Dales Wiki: Retirement From Basketball and Journalism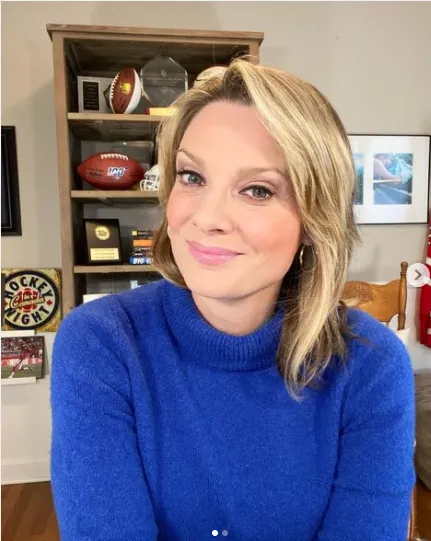 Unfortunately for Stacey Dales, her early career couldn't last long as a result of her health condition. She retired after two years with the Mystics in 2004 having been diagnosed with Raynaud's phenomenon.
Medically, it is a situation whereby the spasm of arteries causes incidents of loss of blood flow in her hands, which then results in numbness or pain.
Fate smiled at her and she came back to professional basketball after a year. She was endorsed by the Chicago Sky who took her during the expansion draft of 2006.
Playing for WNBA as a guard was just for one year and she retired for the second time in 2008.
Stacey later decided to move to a sports journalism career, broadcasting precisely. She joined ESPN and became a college basketball analyst for both men and women as well as a sideline reporter for college football games.
Contract controversies ensued between her and the network and she had to leave in 2008. This was as a result of the fact that the network could not grant her first-class flight privileges during cutbacks.
Thereafter, she moved to NFL Network the year after and co-hosted the show "Gameday Morning" working as a Gameday reporter on location for a year.
Later on, she also did a job for Universal Sports for a short while covering the 2010 Winter Olympics.
Stacey Dales Age
Stacey Dales  is 43 years old in 2022. Her birthday is on the 5th of September of every year.
Stacey Dales married
Stacey is currently divorced. Her husband was Chris Schuman whom she married in 2002 briefly on completion of her studies and graduated from the University of Oklahoma.
However, they have been dating ever since she was in college. Their divorce happened on the completion of her first year in professional basketball. The cause of the divorce was never disclosed.
Stacey's known family aside from her former husband are her brother Burke Dales and cousin Jason Arnott.
They are both into the sports industry. Her brother Burke Dales played 10 seasons in the Canadian Football League as a punter and also played for the Pittsburgh Steelers for a short while. He was with the CFL and retired in 2014.
Her cousin Jason Arnott is renowned as a player of a total of 18 seasons in the National Hockey League (NHL), and a Stanley Cup winner with the New Jersey Devils.
Stacey Dales Instagram 
Stacey Dales has more than 31k followers on her official Instagram page where she posts her photos, both personal and official photos.
You can follow her through her Instagram page link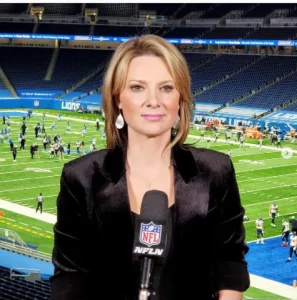 Stacey is very active online. Her social media accounts which she uses to engage people especially her fans are mainly Instagram and Twitter.
On her Instagram page, she uploads her photos and videos both personal photos alongside her friends and photos showing her on duty including behind the scenes of her job projects and daily endeavors.
Then, on her Twitter account, she uses the platform to support a cause, gives her opinion on certain occurrences going on in the world.
Through her social media accounts, Stacey has revealed that she has two children, even when information about them is still scanty.