Bar Refaeli Biography, Net Worth, Husband, and Age.
Bar Refaeli is an Israeli model, actress, TV host, who has been the host of The X Factor Israel since 2013. She is famously known for starring on the cover of the 2009 Sports Illustrated Swimsuit Issue.  Bar Refaeli became the first Israeli model to appear in Sports Illustrated Magazine.
Quick Profile of Bar Refaeli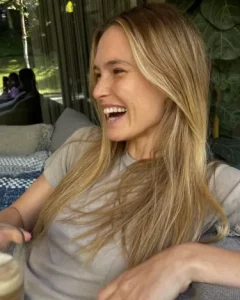 Full Names: Bar Refaeli
Date of Birth: June 4, 1985
Place of Birth: Hod HaSharon, Israel
Age: 36 years old
Zodiac Sign: Gemini
Father: Rafael Refaeli
Mother: Tzipi Levine
Profession: Model, TV host,actress,businesswoman
Spouse/ Ex: Arik Weinstein (m. 2003; div. 2005), Adi Ezra (m. 2015)
Sibling: Unknown
Children: 3
Nationality: Israel
Ethnicity: Sephardi Jewish, and Ashkenazi Jewish
Height: 1.75 m (5 ft 9 in)
Eye Colour: Blue
Hair Colour: Blonde
Social Media: Instagram, Linkedin, Twitter, Facebook
Bar Refaeli Biography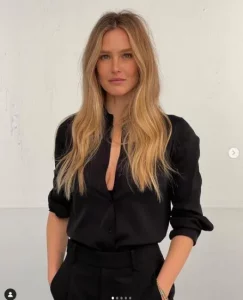 Early Life
Career
Achievements
Awards
Bar Refaeli Instagram
Bar Refaeli Philanthropic Acts
Bar Refaeli Net Worth
Bar Refaeli Husband
Early Life
Bar Refaeli was born on June 4, 1985, in Hod HaSharon, Israel, to Rafael Refaeli (father) and Tzipi Levine ( mother). She is 36 years old and her Zodiac sign is Gemini. Her nationality is Israeli and belongs to Sephardi Jewish, and Ashkenazi Jewish ethnicity.
Interestingly, Bar's mother, Tzipi was one of the successful models who rose to prominence in the 1970s, – a reigning model popularly known as Tzipi Levine.
Bar on her part began modeling as an infant when she was just eight months. She featured in small TV commercial ads.
Thereafter during her childhood years, she paused in modeling due to her braces but later resumed modeling professionally when she turned 15.
She proved an important milestone in her rising career when she participated in the Israeli beauty pageant and was crowned 'Model of the Year' in the year 2000.
Career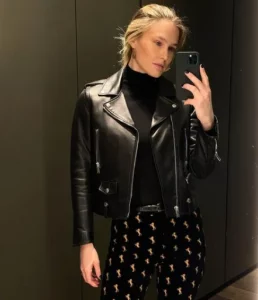 Having been modeling since childhood, in 2000 also, she was signed by Irene Marie Models and frequently appeared in ad campaigns for the fashion brands for known brands, Castro and Pipel. Later that year, she appeared in the dairy product Milky's commercial.
Bar was also the home model for the Renuar fashion channel and appeared in its summer 2002 and winter 2003 catalogs.
In 2005, she made her television debut with the Israeli drama series, 'Pick Up'.
At the age of 20, Bar became renowned in the fashion industry when she became a cover model for magazines – French Elle, Italian GQ, Cosmopolitan, and Maxim, in 2006.
In 2007, she became the first Israeli model to appear on the cover page of Swimsuit Issue of the Sports Illustrated magazine, 2009 edition, alongside rock band Aerosmith.
In 2008, she co-hosted the Bravo special program 'Tommy Hilfiger Presents Ironic Ironic America', which was based on a book of the same name, and became the brand ambassador of clothing line Hurley and Diddy cologne.
In 2009, she stepped in as the spokesmodel for Garnier International and
also hosted the program, 2009 revival series of 'House of Style' on MTV channel.
Also in 2009, she became the new face of Rampage and modeled for its ad campaign for its fall collection, having Gilles Bensimon as the photographer.
She also featured in commercials promoting Morellato watches and jewelry for its launch of the 2009/2010 range.
Achievements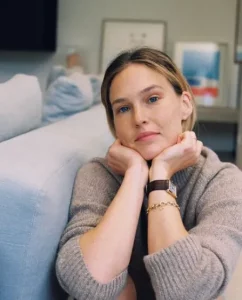 In 2011, she was seen in the movies with the Haim Bouzaglo directed American-Israeli psychological thriller 'Session'.
That same year, Bar partnered with Dudi Balsar, a former model and attorney, and went into business by launching an online company, 'Under. me', selling designer underwear.
She later featured as a guest judge on Heidi Klum-hosted show 'Germany's Next Top Model. She was inspired and went on to launch her own show 'Million Dollar Shootingstar' in November 2012, and broadcast on a German channel, Sat 1.
In 2013, she essayed the role of a Mossad assassin by starring in the French-Israeli film 'Kidon', a crime-caper comedy.
She became more famous in Israel that same year by featuring as a host of the first season of 'The X Factor Israel', which was the most-liked Israeli music show. She later came back as the host of its second season in 2015.
In the course of her career as a model, she has been the face of the fashion brand, Luisa Cerano, and lingerie brand, Passionata, as well as appeared in ad campaigns for several fashion brands, such as Victoria's Secret, Reebok, Escada, Gap, Arrow, True Religion, Chanel, Ralph Lauren, Samsung, Fox, Agua Bendita, Andrew Marc, Marks & Spencer, and Sears.
She has also walked the ramp for different fashion heavyweights, including Subaru, Accessorize, Italian jewelry line Marco Bicego, and Brazilian clothing line Besni.
She has also appeared in several international magazine covers, such as Marie Claire, Elle, GQ, Maxim, Zalando Magazine, Lepota & Zdravlje, Cosmopolitan, F, Madame Figaro, DTLux, Glamour, and Harper's Bazaar.
She has also appeared in several editorials, like Elle Spain, Elle Russia, Harper's Bazaar Australia, GQ Germany, Maxim USA, Marie Claire Russia, GQ Italy, Grazia France, L'Officiel France, Esquire USA, and Vanity Fair Italy.
Agencies she has worked for include:
Marilyn Agency (Paris)
Model Management (Hamburg),
Elite Model Management (New York)
PARS Management (Munich)
Stockholmsgruppen (Stockholm)
Premier Model Management (London),
Uno Models (Barcelona),
MP Management (Milan).
Awards 
She won the 'World Style Award' in 2009, for her exceptional fashion sense and gorgeous looks at the Women's World Awards.
She was ranked as the number 42 in the list of '100 Sexiest Women' in 2008 by FHM. This was updated to number 57 in 2010 and number 97 in 2011.
In 2012, Maxim magazine voted her as number 1 in the 'Hot 100' list.
In 2013, she won the Vienna Fashion Award for 'Style Icon'.
She was number 4 on Shalom Life's '50 most talented, intelligent, funny, and gorgeous Jewish women in the world' list.
Bar Refaeli Instagram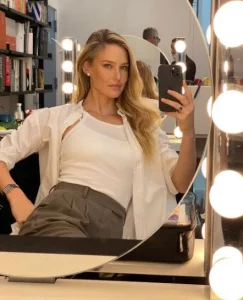 Bar Refaeli is a popular Instagram star with over 3.2 million followers. You can follow her through her verified Instagram page.
Bar Refaeli Philanthropic Acts
She is a fervent supporter of the non-profit organization, Project Sunshine, whose goals are to offer free services and programs to children suffering from critical diseases. Bar Refaeli also supported Ahava, which attended to pets dumped during the 2006 Lebanon War.
Bar Refaeli Net Worth
Bar's successful career as a model, actress, TV host, and businesswoman
has amassed quite a considerable amount of wealth and she has an estimated net worth of $20 Million.
Bar Refaeli Husband
Bar Refaeli has married twice and she is also known to have dated many high-profile men. Celebrities like English musician Mick Jagger, Baywatch actor David Charvet, and actor Uri El-Natan.
Her first marriage was with Arik Weinstein from 2003 but later divorced in 2005.
However, she began dating Hollywood actor Leonardo DiCaprio in 2005, after they met at a party in Las Vegas. They broke up in June 2009, rekindled in 2010, but officially split in May 2011.
In July 2012 through mutual friends, Bar met Israeli businessman Adi Ezra and they started dating. After several months, they both moved into a Tel Aviv apartment. Bar engaged with Adi Ezra in March 2015 and they tied the knot on September 24, 2015.
Their marriage is blessed with three children- Liv Ezra, a daughter born in August 2016, Elle Ezra, also a daughter born in 2017 and a son born in 2020
Read also: Annabella Avery Movies, Biography, Height, and Age
Bar Refaeli Biography, Net Worth, Husband, and Age