Luchy Donalds is a popular Nollywood actress, the daughter of Mr. and Mrs. Donald Nwocha from Imo state, Nigeria.
One fast-rising actress who has proved this is Luchy Donalds. Not just that, she has shown that she is very talented in acting, skillful, creative, and above all, always beautiful.
One thing that marks an actor or actress out in Nollywood is the ability to interpret any role given very well and fit in any character given by movie directors and producers in Nigeria.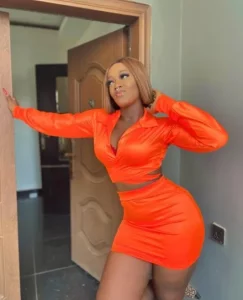 She interprets her roles as a romantic girlfriend, housewife, royal princess, and daughter-in-law which she is known for very well.
She has really made her influence recognized in the Nigerian movie industry with her reserved personality.
Get to know:
You can only know her better if you have the right details about her.
Biography of Luchy Donalds
Now, here are the things you need to know about Luchy Donalds.
Early Life and Education
Luchy Donalds acting Career
Donalds Luchy Movies and Series
Awards
Achievement
Luchy Donalds net worth
Relationship
Social Media handles
Early Life and Education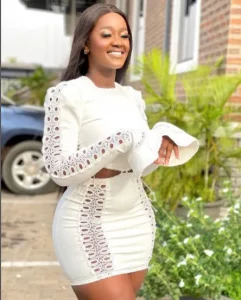 Luchy Donalds is from Imo State, Nigeria. She is from a disciplined Christian family of five comprising her parents, Mr. and Mrs. Donald Nwocha, and three children. Luchy Donalds is the eldest of three children, of which two are boys and she is the only daughter.
Her Dad was a disciplinarian and growing up under such strict parenting was one thing she never liked until she became a woman, then now appreciates her parents for instilling discipline in her and her siblings.
In her formation years, Luchy Donalds attended Mount Carmel Premier School for her primary and secondary education and obtained both her First School Leaving Certificate and West African Senior School Certificate.
For her tertiary education, she enrolled at Madonna University located in Okija, Anambra State but she only stayed for
one year their bat Madonna before transferring to Tansian University in Umunya, in same Anambra State, where she finally completed her studies and obtained a Bachelor's Degree in Microbiology.
What is Luchy Donalds date of birth? 
Luchy Donalds was born on May 28, 1991. Her date of birth is 28/05/1991.
Acting Career
She officially started acting in 2006 when she got her debut acting gig through a publisher friend she met on Facebook.
Luchy Donalds was able to finally secure a role in the famous movie, "Osinachi My Wife" after putting in so much effort and hard work. The movie was an eye-opener for her in the industry and at the same time opened the door for other jobs.
However, in 2014, the movie 'The Investigator' brought her into the limelight, and from then, she has been acting in various movies.
She acts alongside other prominent figures in Nollywood such as Patience Ozokwor, Yul Edochie, Eddie Watson, Frederick Leonard, Anita Joseph, Emeka Ike, Uche Nancy, and Jackie Appiah, her resemblance.
Donalds Luchy Movies and Series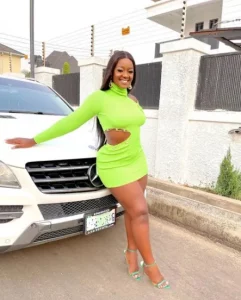 In fact, she has as well starred in several hit movies and series. Examples include:
Enclosed Romance
Royal Wedded Wife
Forbidden Fruit
I Want You
Princess Briana.
However, below is a view of most of the movies Luchy Donalds has featured in recent and years.
A Step Closer – 2019
Noble Siblings – 2020
The Hottest Flirt – 2020
Enclosed Romance – 2020
The Heartbroken Housewife – 2020
Bleeding Love – 2020
Agony of Lucy – 2020
Wind of Destruction – 2020
Pitiful Soul – 2020
Reign of Love – 2020
Closer Enough – 2020
The Man that Makes Me Cry – 2020
Forgotten Mistress – 2021
10 Years No Love – 2021
The Beautiful Housemaid and the Arrogant Billionaire – 2021
At Age 18 – 2021
My Classy Babe – 2021
Visitation of Royalty – 2021
The Hustlers – 2021
Against My Heart Throb – 2021
Trouble In-Law – 2021
Awards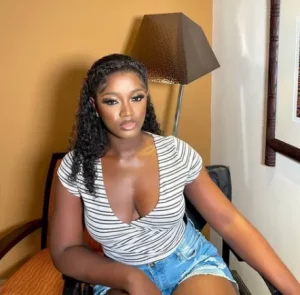 She was once nominated for City People Entertainment Awards as the Most Promising Actress Of The Year.
In 2019, she won the Nigerian Achievers' Award as the Best Supporting Actress of the year
She was also nominated for Africa Magic Viewers' Choice Awards as the Best New Actress Of The Year.
Achievement
Luchy Donalds is the first brand ambassador of Universal Services company after they signed an ambassadorial arrangement with her on May 17, 2021.
Luchy Donalds Net Worth
In the course of her career as an actress, she has been able to accumulate a net worth estimated at $200,000 (around N250 million).
Relationship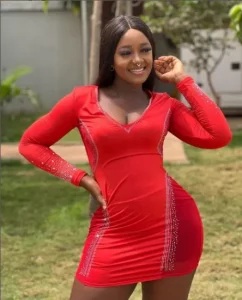 Who is Luchy Donald's boyfriend? Is Luchy Donalds in any relationship? Who is Luchy Donalds dating? Luchy Donalds is currently single as there has not been any information about her dating or married
Luchy Donalds Instagram and Twitter 
She is very active on her Instagram handle, @luchydonalds and Twitter handle @luchydonald.
Read also: Top 7 Online Dating Tips For Beginners