Biography of Ruth Kadiri and 19 Ruth Kadiri Movies List.
Observing the success story of the award-winning actress, scriptwriter, and film producer, Ruth Kadiri, there is nothing to doubt her determination towards her career.
In one way or the other, she may have passed through challenges, but only her determination will keep her going. She is among the persons that did not allow their background to determine their future.
To know more about people, visit koksfeed
Today, Ruth Kadiri's deliberate efforts to sharpen her skill and passion for storytelling is now her career's success story.
Now let's take you through the life of this lovely Actress.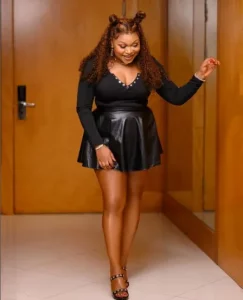 Read also: What Happened To Maria Molina: the Output of her Experience
Biography of Ruth Kadiri and 19 Ruth Kadiri Movies List
Here are the things you need to know about Ruth Kadiri, the award-winning actress.
Early Life and Education
Career
Awards
Ruth Kadiri mother
Marriage
Ruth Kadiri movies list
Early Life and Education
She was born on March 24, 1988, in Benin City, Edo State, Nigeria her hometown. She is the first child of Mr. and Mrs. Kadiri's two children. She grew up with her mother and younger sister in Ajegunle, Lagos while their father was abroad.
Her early education was in Lagos. Further, Ruth studied Mass Communication, at the University of Lagos. Afterward, she obtained another degree in Business Administration, from Yaba College of Technology.
After graduating from the University, her passion for writing drove her to proceed to a writing school, where she learned scriptwriting.
Career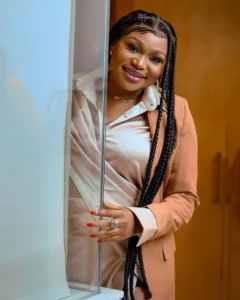 Her passion for writing and acting started right in secondary school. She was already telling stories through writing even before she went for her first auditioning at Wale Adenuga studio.
However, Ruth officially started her career in the film industry by writing her first-script "Wild and Dirty".
This was after graduating from writing school. Afterward, she started featuring in movies as an actress. Her first movie as an actress was Boys Cot and it gave her a boost in her career.
In addition, she has featured in over a hundred movies and has also written and co-written several movies and still counting.
Today, she is not just writing and acting but also a film producer to the glory of God.
It may interest you to know that she is really a business type.
To her credit, she is She is the CEO/Founder of Ruthkolors, an online hair store.
Read also: Biography of Emily Alemika: The First Female Professor of Law in Kogi State
19 Ruth Kadiri movies list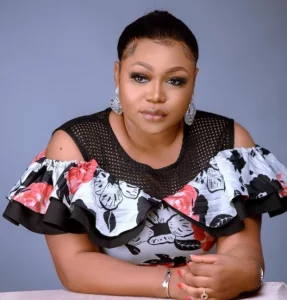 Now let's take a look at some of the movies to her credit as a producer and actress. First-class Nollywood full movie download
Ruth Kadiri's movies and the year:
Breath of Love – 2010
War for Limpopo – 2013
Matters Arising – 2014
Mad Couple – 2014
The Patient Girl – 2014
Internet Hustlers – 2015
Over the Edge – 2015
Stolen Lives – 2015
Miss Taken – 2015
This Is Not A Love Story – 2019
Limpopo Final – 2019
Something True – 2019
Dumb Wife – 2019
Tea Room – 2019
The Devil Within – 2020
Restless – 2020
5 is Company – 2020
Too Old For This – 2020
A Tiny Line – 2020
The list of her movies still goes on. The above movies are just the tip of her many movies among her first class Nollywood full movie download
Awards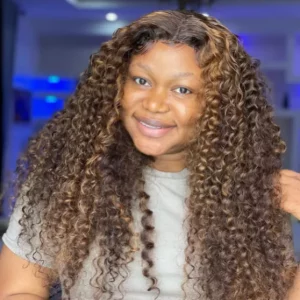 Ruth's hard work in the movie industry has earned her several awards, and nominations within and outside Nigeria.
Some of them include:
In 2015, Nigeria Entertainment Awards for Actress of the Year.
Golden Icons Academy Movie Awards (GIAMA) nominee for Best Female Viewers Choice – 2015
Best of Nollywood Awards nominee for the Best Kiss in A Movie – 2015
City People Movie Award for Best Actress of the Year (English) – 2018
Nominee at the City People Movie Award for Best Movie Producer of the Year (English) –2018
City People Movie Award nominee for Face of Nollywood (English) – 2018
Award for Best Female Actor at the Intellect Awards – 2019
Ghana Movies Awards nominee for Best Movie African Collaborations – 2019
In 2019 – Best Actress African Collaboration nominee at the Ghana Movies Awards.
Ruth Kadiri mother
Not known
Marriage Life
Ruth married Mr. Ezeribe in November 2018, and they are blessed with a child, Reign Nwachinemelu Ezeribe.
Read also: Obi Asika Biography: The Legend of Nigerian Creative Industry, The Storm 360