Tara Elders was once a Dutch actress who's featured in dutch movies and TV series between 2001 and 2009. She's known for acting as Lala in Phileine Says Sorry (2003), and Zoë in Vox populi (2008). Moreover, in 2007 she also played a role (Maggie) in the American movie, Interview.
Tara Johanna Elders is popularly known as the wife of Michiel Huisman. Michiel Huisman is an actor who is known for playing the Alex Sokolov role in the first season of The Flight Attendant (2020). He is a musician, a songwriter and has been seen in both Dutch and English movies and TV series.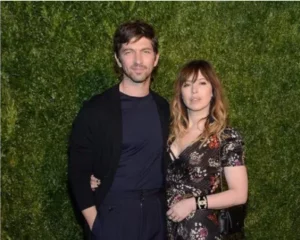 Tara and her husband have some similar facts that are very interesting. Both Tara and her husband, Michael Huisman are from the same province in the Netherlands. Tara is from Amsterdam, North Holland, while Michael is from Amstelveen, North Holland. Also, both of them are seen acting in dutch movies and TV series. It's really amazing!!!
In this post, we want to consider the things you should know about Tara Elders, and in our next post, we'll write about her husband. Meanwhile, let's look at Tara's biography, Wikipedia, Age, Movies, TV series, and Instagram.
Tara Elders Biography | Wikipedia
In this section, we'll like to talk about her early life, education, and age.
Early life and Education
According to the Wiki, Tara Elders, wife of Michael Huisman, was born on the 17th of January, 1980.
There is a limited record of her education. However, after thoroughly researching, we have found out that she attended De Trap acting school in her hometown, Amsterdam.
Tara Elders Age
Tara is 42 years old in 2022. Her birthday is on 17th January of every year.
Career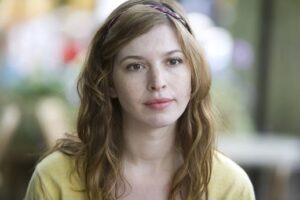 Tara has participated in various films and TV shows for 10 years before she withdrew herself. She was committed to her acting career from 2001 to 2009 when she decided to give her daughter all the time she has.
She was part of "Ben ik in beeld" an alternative talent show that was hosted on national Television.
In 2002, 2004, and 2005, she was part of the TV series ( Najib en Julia), film (06/05), and a mini TV series (Medea) respectively. These programs were all written and directed by Theo van Gogh.
In 2007, Tara played a role in a movie transformed into an American film with the same name, Interview, by Theo van Gogh (2003).
Tara Elders Films
Tara has been part of many films before her retirement. Some of these films were short films and TV movies. Here is a list of all the movies she played a role:
Vroeger bestaat niet meer
De val
Mis
Loverboy
Phileine Says Sorry
Pipo en de p-p-Parelridder
Stratosphere Girl
Hush Hush Baby
Feestje!
Visions of Europe
Floris
06/05
Boy Meets Girl Stories #1: Smachten
Interview
SEXtet
Funny Dewdrop
De muze
Vox populi
Het wapen van Geldrop
Winterland
Tara Elders TV Series
Tara did not only take part in Movies, but she also played some roles in TV series, and here is a list of those TV series that she was involved in:
Costa
All stars – De serie
TV7
Najib en Julia
Spangen
De band
Russen
Medea
Tara Personal Life | Husband
In 2008, Tara got married to the Dutch actor, Michiel Huisman after they gave birth in 2007 to a daughter, Hazel Judith Huisman. After the birth of their daughter, Tara could not continue anymore with her carrier because she wanted to be fully committed to looking after her daughter. Such a nice mother!
Tara Elders daughter is Hazel Judith Huisman.
In 2017, Tara and her family relocated from New Orleans, Louisiana to New York City in America. And, since they left the Netherlands, they are very comfortable staying in the US.
Tara Elders Instagram
Is Tara Elders on Instagram?
Tara may not be very popular on Instagram, however, Michiel Huisman Instagram page has over 500k followers. Michiel Huisman, Tara Elders husband, is very active on Instagram and oftentimes, he posts some of his clips to keep his fans updated.
Tara Elders Net Worth
Tara Elders has an estimated net worth of $7 million. Elders made about 5 million dollars with Najib en Julia, Media & Feestje.