Neekolul Biography – Net Worth, Boyfriend, pictures, Twitch streaming activities, and other facts about Neekolul are what you'll find on this page.
Neekolul, who is nicknamed Neeko, real name is Nicole Sanchez. The video game streamer and content creator is a famous American video gamer and a social media personality who grabbed the best part social media offers to make wealth and gain fame.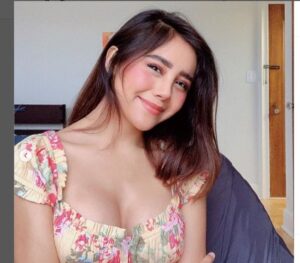 Today, there are various ways to win publicity, and it could be what others think less about. For Neekolul, she became famous by uploading a video on her TikTok. In 2020, Neekolul had a video of her wearing a Bernie 2020 crop top supporting Bernie Sanders's presidential bid. Also, in the same video, Neekolul lip-syncs Oki Doki Boomer referencing the OK Boomer meme. She uploaded the video on her TikTok and was much appreciated and loved by fans.
SSSniperwolf, Whitney Port, and Kaylyn Slevin are also popular American influencers. Specifically, Neekolul is known for her love for video games, live streaming on Twitch, and YouTube on TikTok.
Neeko loves Food, Anime, and VideoGames. In 2017, she joined Twitch and had been active in live streaming video games, competitions, and all the fun of it.
Who is Neekolul?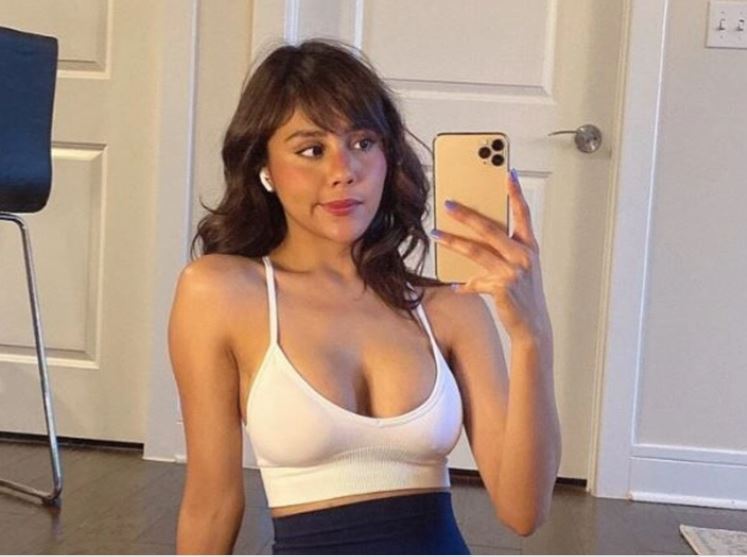 Neeko is a high-earning Twitch streamer, vlogger, and influencer also recognized as "Ok Boomer Girl" for mouthing the words of Oki Doki Boomer in the video YouTuber Senzawa wearing a Bernie Sanders crop top.
Neekolul went bilingual in Twitch streaming, including English and Spanish, in August 2017. She has more than 400k Twitch followers putting her among the top 2000 followed people on Twitch. Neeko mainly streams Chatting and Fortnite. However, she seldom lives streams herself playing Minecraft, chess, and even League of Legends.
Neekolul boyfriend 
Neekolul is rumored to be in a romantic relationship with a talent manager from Dallas, Nick Brotman.
Although Neekolul has not said anything about dating the manager, her fans have already claimed that they are dating. Our ears are still on the ground for any more information, such as announcing their engagement and marriage.
As the head of gaming talent, Brotman works at Night, an online talent management company that focuses on managing influencers and content creators. Jimmy "Mr. Beast" Donaldson, Matt Stonie, and a slew of other content moguls are represented by his firm. On social media, Nick Brotman has a few photos of himself with Neekolul, which appear to confirm the couple's relationship.
Neekolul Biography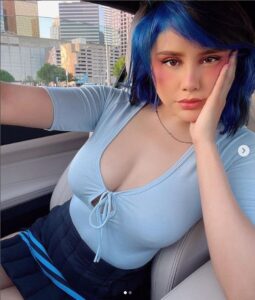 On July 14, 1997, Nicole Sanchez, going by her birth name, was born in San Bruno, California, United States, to her parents, whose identities are not yet in the media.
Her zodiac sign is Cancer, and she is 24 years old as of 2022. She holds American nationality while mixed descent, including Mexican and Portuguese.
Neekolul possibly has siblings, but their details are not in the media. Neekolul had her primary education at a local school in their hometown. After that, she proceeded to college for higher education. However, her degree is not made known yet.
Neekolul Age
Neekolul will be 25 years old on July 14, 2022. Her birthday is on July 14 of every year.
Career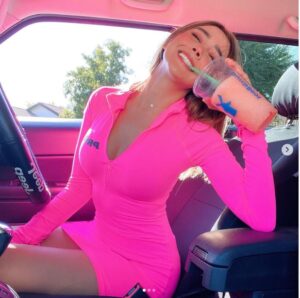 Neekolul is a social media personality who started streaming on Twitch in August 2017, and over time within three years, she is already enriched with more than 572,150 views and 49,500 followers. She streams in both English and Spanish and today is one of the high-earning Twitch streamers.
She made her first YouTube video which gave a tour of her studio apartment in Seattle, Washington, and uploaded it on May 9, 2019. The video amassed more than 9,200 views in one year.
Then for Tik Tok, she made her first TikTok video which showed her dancing to "Already Dead" by Lil Boom, which gained more than 4,200 likes in seven months.
Neekolul lip-synced in the video uploaded by YouTuber Senzawa titled "Oki Doki Boomer" on December 14. In the video that featured an anime girl dancing with a beat by YouTuber Jammy Beatz, a high-pitched voice in the background singing, "OK Boomer, whatever you say, Boomer."
The video was the breakthrough that launched her to fame and, at the same time, gained more than 1.8 million views in three months.
After that, on March 2, 2020, I saw her upload a video on her Tik Tok account where she danced to the song with a Bernie 2020 t-shirt. Likewise, the video was reposted to Twitter that same day with the caption "Okie BOOMER KEKW #Bernie2020 🇺🇸."
In three days, the video gained more than 2.63 million views, 25,100 likes, and 2,300 retweets on Twitter. Twitter users appreciated her with a massive response and commented on her looks.
Her popularity landed her an endorsement as a content creator with the gaming organization '100 Thieves' in July 2020. She is also still in the business of entertaining her audience with video gaming and other skills.
Neekolul Net Worth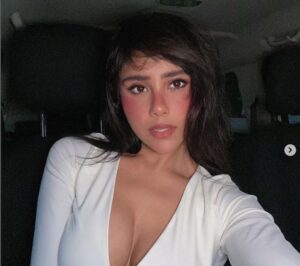 $2.5 to $3 million.
Neekolul net worth or total assets is estimated to be between $2.5 to $3 million. She earns mainly through fan subscriptions to her Twitch accounts. Also, Neeko is involved in endorsement deals for various brands on her social media pages.
The famous Twitch star was spotted giving her admirers a tour of her new $2 million property in a recent Youtube video. The video offended many supporters because it contradicted her status as a Bernie Sanders supporter who believes in taxing the wealthy. However, in a previous video, she had contended that the wealthy are not millionaires; instead, they are the billionaires.
Neekolul Height | Weight
Neekolul's height is 5 feet 5 inches and her body weight of 56 kg. Her other body measurements are 34-26-34.
This beauty is fair in complexion and charming with her brown eyes and black hair.
Neekolul Twitch | Instagram | Twitter | YouTube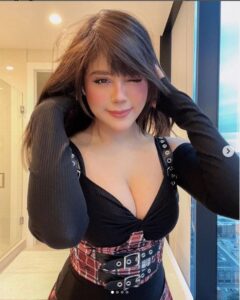 Neekolul is very active on social media platforms, including Twitch, Instagram, Twitter, and Youtube. She has amassed more than 400 thousand followers on her Twitch account, while she has about 660 thousand followers on Instagram under the username @neekolul.
Neekolul has a considerable fan base through her Twitter account with over 693.3 thousand followers and a YouTube channel with over 75.7 thousand subscribers.
Quick Profile
● Full Name: Nicole Sanchez
● Professionally Known As Neekolul
● Nickname: Neeko
● Date of Birth: July 14, 1997
● Place of Birth: San Bruno, California, United States
● Neekolul Age: 24 Years 3 Months
● Zodiac Sign: Cancer
● Neekolul Father: To Be Updated
● Neekolul Mother: To Be Updated
● Siblings: To Be Updated
● Relationship: Single
● Neekolul Nationality: American
● Descent: Mexican and Portuguese
● Religion: Christianity
● Height: 5 feet 5 inches
● Weight: 56 kg
● Eye Color: Brown
● Hair Color: Black
● Net Worth: $2.5 to $3 Million
● Profession: TikTok Star, Instagram Star
● Sexual Orientation: Straight
Bikini Picture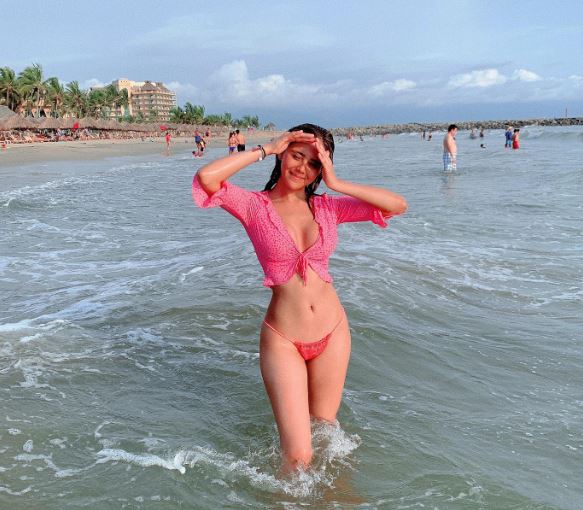 Frequently Asked Questions about Neekolul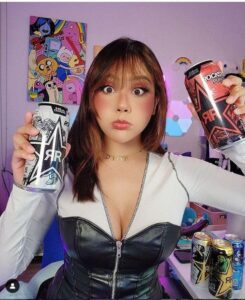 There are many questions about Neekolul, and we will answer them in this section. However, we may not answer all, but we have selected the most important ones you'd like to know. Among these are:
How did Neekolul become famous?
Neekolul became famous through the video uploaded by YouTuber Senzawa titled "Oki Doki Boomer" on December 14 as she lip-synced in the video.
What nationality is Neekolul?
Neekolul is of Mexican and Portuguese descent. However, Neekolul holds American nationality.
Is Neekolul engaged?
Through Neekolul's post on Instagram, we gathered that she is in a romantic relationship with talents manager Nick Brotman.