Rose McGowan Biography, Movies and TV series, Awards, Instagram Pics and Age [An Italian Entertainment Star].
Rose McGowan is an actress, singer, director, and author in the Italian entertainment industry. She is popularly known for her role as Paige Matthews in the supernatural drama series 'Charmed'. Moreover, her performances in 'Scream' and 'Grindhouse' are stand proof of her outstanding talent.
Get to know these Unique people across the world:
Quick Profile of Rose McGowan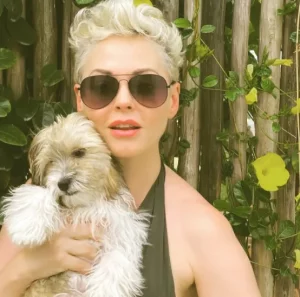 Full Name: Rose Arianna McGowan
Place of Birth: Florence, Tuscany, Italy
Date of Birth: September 5, 1973
Age: 48 Years
Zodiac Sign: Virgo
Father: Daniel McGowan
Mother: Terri
Nationality: American
Profession: Actress, Activist
Height: 5'4″ (163 cm)
Spouse/Ex-: Davey Detail (M. 2013–2016)
Place of Residence: Tulum, Quintana Roo.
Rose McGowan Biography
In this biography, we'll consider the following:
Early Life and Education
Career
Rose McGowan movies
Rose McGowan Instagram
Awards and Nominations
Personal Life
Early Life and Education
Rose Arianna McGowan was born on September 5 1973, in Florence, Tuscany, Italy to Daniel McGowan, an artist and  Terri, a writer and has two half-siblings.
Her parents were members of the 'Children of God,' a worldwide cult, and ran the Italian chapter of the organization until 1978. As a result of this, Rose in her early days as a child travelled throughout Europe with her family and stayed in communes belonging to the group.
Rose's father had many art contacts and through them assisted her in becoming a child model, appearing in several Italian magazines, including Vogue Bambini.
When she turned 10, her family moved to the US and settled in Eugene, Oregon. Her parents divorced and she lived with her father in Seattle, Washington.
Over there, she attended Roosevelt High School and Nova Alternative High School. She later worked for a short time at McDonald's and took ballet lessons until she was 13. At 15, she moved to Los Angeles to begin officially an acting career having freed herself from her parents.
More on bio: Alan Garten Bio: Recognized In Best Lawyers In America
Career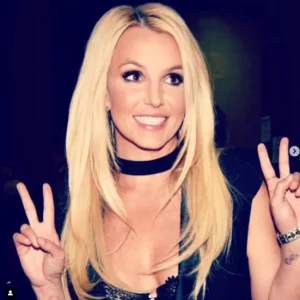 Rose McGowan's acting career began with a role in the comedy film 'Encino Man' in 1992, where she played a small part in the movie about a caveman trying to live in the 20th century. The movie was directed by Les Mayfield.
Thereafter, she was featured in the 1995 black comedy film 'The Doom Generation, which gained her a lot of popularity and appreciation for her performance and the film met with positive reviews. It was directed by Greg Araki.
In 1996, she played her next important role in the horror film 'Scream', directed by Wes Craven. The film was a huge success, critically and commercially, and grossed over $100 million in North America and $173 million worldwide as well as earning a cult status over the years.
She appeared in other movies such as 'Lewis and Clark and George' in 1997 and 'Devil in the Flesh' in 1998. She gained more attention for playing the lead role in the film 'Jawbreaker' in 1998 and earned a nomination at the MTV movie awards for 'Best Villain' even though the film was met with negative reviews and was also a commercial failure.
Another important role followed in the fantasy drama series 'Charmed', which ran from 2001 to 2006, earning a lot of popularity and eventually went on to receive a cult status.
Rose McGowan movies
In 2005, she played the main role in the miniseries 'Elvis', which was about the life of the American music icon Elvis Presley. She has not stopped appearing in movies. Some of her movies include:
Roads to Riches – 2002
The Black Dahlia – 2006
Planet Terror – 2007
Fifty Dead Men Walking – 2008
Dead Awake – 2010
Conan the Barbarian – 2011
The Weight of Blood and Bones – 2015
Chosen – 2014 (TV series)
The Tell-Tale Heart – 2016
The Sound – 2017
In the course of her career, she has also featured in several music videos and on various magazine covers. She is also known for her LGBT activism as well as launching a website, 'Rosearmy.com,' where she invites people to come together and speak the truth.
Read also about Kevin Hart, a popular American Stand-up Comedian and Actor. 
Rose McGowan Instagram
Rose McGowan Instagram account
Awards and Nominations
Nominated for 11th Independent Spirit Award for Best Debut Performance in the film 'The Doom Generation' in 1995.
Nominated for MTV Movie Award for Best Villain in the film 'Jawbreaker' in 1999.
Won the Family Television Awards for Favorite Sister and was nominated for Wand Award for Best New Cast Member in 2005 for the film 'Charmed'.
Won the Blender award for Sexiest Women Of TV And Film.
Nominated for Saturn Award for Best Supporting Actress, Scream Awards for Scream Queen, Golden Schmoes Awards for Best Actor – Female in 2008 for the film Grindhouse – Planet Terror.
Won Fright Meter Award for Best Supporting Actress in 2008.
Won San Francisco International Film Festival for Midnight Outstanding Achievement Award in 2009 for the film Rose McGowan.
Nominated for Sundance Film Festival for Short Film Grand Jury Prize for ' Dawn' in 2014.
Won the Alliance of Women Film Journalists Awards for Outstanding Achievement by a Woman in the Film Industry in 2018.
Rose McGowan Husband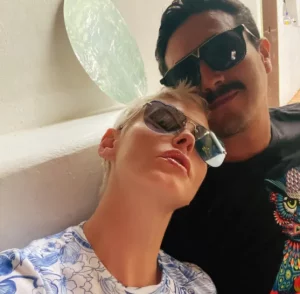 She got married to artist Davey Detail in October 2013 in Los Angeles after one year of dating and engagement in July that same year. Unfortunately, she filed for divorce in February 2016 citing irreconcilable differences and it was finalized in November 2016.
Before their marriage, Rose previously dated musician Marilyn Manson for three and half years and a formal engagement lasting two years before their break up in 2001.
She was also reportedly said to date director Robert Rodriguez but they broke up in October 2009.