Chris Potoski Biography, Wikipedia, Net Worth, Daughter, Wife (Brandi Love)
Chris Potoski is an American business guru who founded the TraceyJordan Properties and TJC Asset Management. He is interested in technology, property, and many others. He once served as the Director of Business Development of Curative Health Services and as the VP of Business Development for National Healing Corporation.
Chris Potoski net worth
Credible sources have shown that Chris has been successful in the course of his career by having an estimated net worth of more than $1 million.
Aside from earnings from his business, his wife's net worth estimated at $8 million also promotes his own.
Read: Christina El Moussa Clothes Styling, No Makeup, Biography, Husband, Net Worth, And Age
Chris Potoski Wikipedia: Early life and Education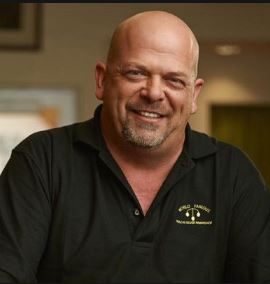 Reflecting on the early life of Chris Potoski, we only know that he was born in the United States of America while no other important information is available yet about him with regards to his childhood.
As for his education, he graduated from Central Michigan University after taking a double major in Kinesiology and Physiology.
On completion of his studies and obtaining his degree, he worked as a part of Curative Health Services, becoming the Director of Business Development in 1995.
This he did for five years, with the company catering for many wound care programs.
His next location was National Healing Corporation, serving as the Vice President in Business Development. The company's concentration was on wound care, the provision of management solutions, therapies, and treatments to both hospitals and outpatient services.
Their services also include many other hospitals they are in partnership with worldwide.
He was there for five years too, nurturing relationships with different physicians and getting contracts.
However, during his stay, he became the founder of a media company called "No Rivals Media", and functioned as the  CEO for four years until 2008.
Chris Potoski Career
Chris Potoski is also the founder of the digital media asset management company TJC Asset Management and serves as the COO of the company since 2004.
They are basically into the business of managing clients' and corporations' domains, web content, social media, and more.
Also during this period, he established a software company, named Invixis Media Systems.
The concentration of the company is providing for the social media market. He has been in the company for five years.
He also held the office of Vice President of Regent Medical Solutions, from 2011 to 2013. His position assisted in bringing about and nurturing the EHR of the company.
Currently, he concentrates on Tracey Jordan Properties LLC, a vacation property developer company, which he also founded and operates as the COO.
Their initial concentration was the creation of luxury properties in Michigan. However,   the company has now expanded to the provision of properties in the wine regions of France, as well as in Tuscany, Italy.
They work with the goal of providing attractive locations and at the same time maintaining a five-star experience. The company has witnessed massive breakthroughs in the last four years thereby making its wealth grow significantly.
Chris Potoski Wife | Daugter
For up to 20 years now, Chris has been happily married to adult film performer and exclusive-niche content actress Tracey Lynn Livermore, popularly known as Brandi love.
In the course of her career, she has featured many times in MILF and Hot Wife productions and also worked for many other big adult industry production companies.
Reports have it that Chris and his wife are adult content stars both in business as well as performance. This they joined on the advice of doctors on trying out a new profession for their health.
Their union produced a daughter. Chris' in-laws once made a claim to keep their daughter through child protection services.
They claimed that the weird nature of her parents' work wasn't conducive for her. However, the authorities didn't see it the same way and so Chris and his wife were allowed to keep custody of their daughter.
Apparently, Chris and Brandi can be said to be flourishing in the industry and at the same time, it seems they actually took the right decision.
Chris Potoski Raleigh. Chris Potoski Raleigh NC
Chris Potoski Facebook | Linkedin
Facebook and LinkedIn are mainly the two social media platforms Chris Potoski operates on even though it seems he is not active on them.
Since 2014, he has not been active on Facebook after he posted the picture of his wife and him.
He used his LinkedIn account to provide details of his past business activities with other personal interests.
You also see his hobbies which include playing golf, traveling, hiking, football, fishing, softball, and skiing.
Wine is also his favorite. He has also indicated that his current business as a realtor concentrates more on old-school luxury, prioritizing craftsmanship and a yearning for a home.
Chris Potoski Biography, Wikipedia, Net Worth, Daughter, Wife (Brandi love).