Gina Kimmel Biography: Renowned Costume Designer and an Actress.
Gina Kimmel is well known as the ex-wife of the comedian Jimmy Kimmel, but she is more than that. That's not the only thing to know about her.
She is a fashion designer, known for her work on costumes for stage plays and TV shows and also runs a vintage lingerie company.
The reason for giving you the above information first is to give you insight into how a woman knows that after God, she alone can decide to give her life meaning.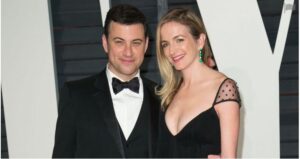 To know more about people, visit koksfeed
Why do we say so?
For reasons best known to her and Jimmy Kimmel, they decided to go their separate ways in 2002.
Prior to their separation, she worked with Jimmy and others to create "The Man Show", on which she regularly appeared from its inception in 1999, until her divorce from Jimmy in 2002.
She didn't put her life on hold but decided to launch her own career which she is also known for today outside the fame of her husband.
Get To Know:
Let's give you more details of her life.
Gina Kimmel Biography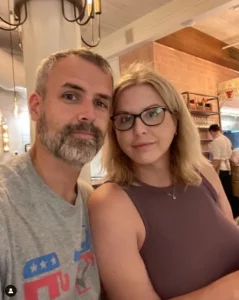 Here are the things you need to know about Gina Kimmel, an actor, and entrepreneur.
Early Life and Education
Career
Networth
Marriage
Gina Kimmel Early Life and Education
Gina Maddy before Gina Kimmel was born on December 13, 1964, at Hoffman estate, Illinois United States of America. Gina grew up in her hometown and had a high school education there.
After high school, she enrolled at Northern Illinois University, from which she graduated in 1985. She later furthered her studies at Arizona State University, from which she obtained her second degree in 1988.
Career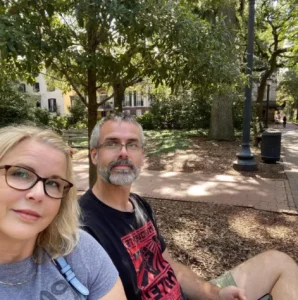 Gina started her career first in acting precisely 1999 when she joined her ex-husband, Jimmy Kimmel, and other producers, including Adam Carolla, and Daniel Kellison to create and appear in the comedy talk show "The Man Show".
In 2002 when she divorced her husband, she discovered her talent and readiness for fashion designing and decided to venture into it as a career.
Jimmy's first wife started designing costumes and turned out to be a freelance designer in the film industry. She was the costume designer in Party Like the Queen of France and Party Like the Rich and Famous in 2012 by Philip Day.
Through this step taken, she started her own company called Maddy James Inc. Vintage Loungewear in 2014, through which she produces and sells business loungewear.
She deals in dressing gowns, nightshirts, and pajamas which featured a line of vintage nightgowns inspired by 1920s to 1960s fashions. Gina also runs a website by the same company name.
Read also: CNN Sunlen Serfaty Bio: Emmy Award-Winning Journalist and National Correspondent
Gina Kimmel Networth
Her wealth is now estimated at over $500,000. All thanks to her newfound career and hopefully it will increase as the own company continues to drop income.
Gina Kimmel Husband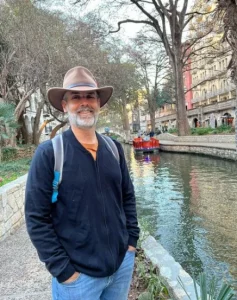 Gina Kimmel got married to Jimmy Kimmel, television host, writer, comedian, and producer, and star of Comedy Central's "The Man Show", when she was 22 years old, but Jimmy was younger. She was inspired to marry early as her mother also married early.
The couple met while at Arizona State University when they were still undergraduates, and commenced a romantic relationship, which later led to both working down the aisle in 1988.
Their marriage only lasted for 15 years and brought forth their children, Kate Kimmel and Kevin Kimmel, both of whom are now a part of the entertainment industry.
Kelvin was on Survivor and in Big Brother in 2000.
They separated in 2002 but formally finalized the divorce on June 16, 2003.
She remained single after the divorce for some time but she is now dating Chris Jones. This is known because she posts several pictures together on her Instagram account.
Read also: What Happened To Maria Molina: the Output of her Experience
Gina Kimmel Biography: Renowned Costume Designer and an Actress