Nonie Creme Net Worth, Biography: Stunning Business Visionary And Reality TV Star.
In the hall of fame of Millionaire women, Nonie Creme is one woman whose wealth she has accumulated over the years through decent sources singles out.
If you also decide to go through the hall of fame of beauty and cosmetics entrepreneurs, she is also singled out.
She has been doing well in her beauty and fashion business even before the show, 'Marrying Millions' cemented her popularity and brought her into the limelight. So aside from fame, she is outstanding and doing well.
This is a woman who owns and stakes properties all over the world including in expensive places like New York, London, and Seattle. Relax as you get to know her better.
To know more about people, visit koksfeed
Nonie Creme Net Worth, Biography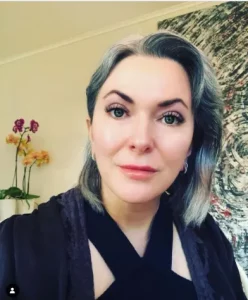 Here are the things we intend to feed you about Nonie Creme, the inventor, entrepreneur, and reality TV personality.
Early Life and Education
Career
Nonie Creme Net Worth
Marriage
Early Life and Education
Going by her full name, Eleanora Ramirez was born on December 25, 1972, in Houston, USA into an upper-middle-class family, whose father was a child psychiatrist.
The name Nonie is presumably derived from her real name.
She started her elementary education at The Dominican Montessori, presently named as St. Catherines' Montessori.
To further her education, she enrolled at The Kinkaid School, Williston Northampton Boarding School in Massachusetts, and Scripps College in California for her higher education and earned a degree in arts there in 1994.
She was raised as a child with the economic privilege of her family. She had all she wanted until she opposed her family by following her ex-husband Lalo Creme to London and found herself financially isolated at an early age
Get To Know:
Career
Nonie was really determined to break free and make her way in the world by settling first as a manicurist before becoming a full-fledged cosmetic entrepreneur.
Given that she is generally creative and had energy for the nails and manicure, seeking and venturing into it as a business was a reasonable alternative for her.
She started by taking night classes to be a manicurist with her last $200 after being financially isolated by her parents. She was 22 years old then.
Accordingly, she later relocated to Seattle and started her nail polish brand, ' Butter London' in 2005 and became the founding director of the company. At first, she narrowed her business to nail cleaning and later extended it to other cosmetics items.
After some years in Butter London, in 2015 she decided to go for a much wider beauty product brand and then left the job to launch ' Colour Prevails', with the pharmacy, health, and wellness store chain Walgreens. Its products are offered at drugstores at drugstore pricing. This was really a peculiar feature.
Still pushing to make a difference, launching a third beauty brand BeautyGarde in 2017 followed suit. It offers cosmetics, face, hair, and nail products.
Most recently, she launched 'Find Your Fulcrum' in January 2021. This basically provides CBD (cannabidiol) tinctures and along-the-line products to assist relieve anxiety and maintaining tranquility.
Another interesting aspect of her career is featuring Marrying Millions alongside her boyfriend Reese Record, in season 2 of the show.
Read also: Biography of Ruth Kadiri and 19 Ruth Kadiri Movies List: The Award-Winning Actress
Nonie Creme Net Worth
Both as a beauty entrepreneur and reality TV Star, Nonie has an average net worth of $20 million although we can say that a large part of her wealth is from her beauty business since she was already into it before appearing in Marrying the Millions.
Nonie Creme Husband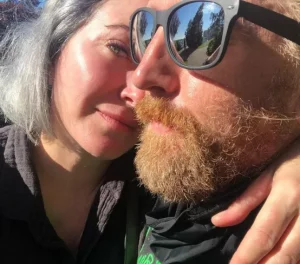 Nonie was once married to Lalo Creme who works as a real estate broker, a creative, and the guitarist for an English electronic rock band Arkarna and they both have a 12-year-old daughter by the name of Paloma Creme.
They later divorced after 22 years in marriage although they still maintain a friendly relationship so as to be able to take good care of their only daughter.
However, Nonie later met her current beau, Reese Record early 2019 through a dating application called Tinder. He is an arborist and handyman. He is 17 years younger than Nonie but age specifications don't apply to them.
They both were one of the selected couples to star in the Lifetime TV show, Marrying Millions. This is because their financial status and age are just so opposite.
Read also: Bria Myles Net Worth And Biography: Multi-talent Personified
Nonie Creme Net Worth, Biography: Stunning Business Visionary And Reality TV Star