Obi Asika Biography: The Legend of Nigerian Creative Industry, The Storm 360
Storm 360, does it ring a bell?. If it does, then the same goes with Obi Asika, The CEO of this tremendous indigenous Nigerian entertainment company.
Obi Asika is known for his eyes for talents. Through Storm 360, he has produced entertainers like Naeto C, Ikechukwu, Sasha P, General Pype, L.O.S., Ms. Jaie, Tosin Martins, Banky W, and Yung 6ix.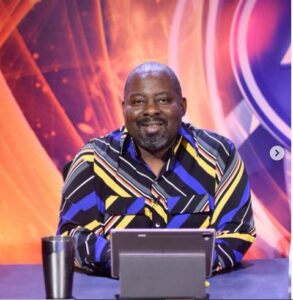 He is very popular and known as a creative industry entrepreneur. Not just in Nigeria but internationally.
To crown it all, he is a prominent figure in laying the infrastructure for the growth and development of the media & entertainment industry.
Read also: Biography Of Judith L. Goldstein And Her Outstanding Impacts
Obi Asika Biography
Here are the things you need to know about this prominent figure in the creative industry, Obi Asika.
● Obi Asika Early Life and Education
● Career
● Premier Nigerian record Label, Storm 360
●  Obi Asika Achievements
Obi Asika Early Life and Education
On October 3, 1968 (age 52), He was born in Onitsha, his hometown, Anambra State, Nigeria.
His birth was at the peak of the Nigerian Civil war, while his father, Anthony Ukpabi Asika, was the administrator of East Central State.
For his primary education, he enrolled at Ekulu Primary School, Enugu, in 1974, then completed it in 1977.
Afterward, that same year, he was sent to the United Kingdom to further his education there at Ashdown House, East Sussex, till 1982.
Having obtained a Distinction in the National Common Entrance Exams in the UK, he was admitted directly to Eton College.
From Eton College, he started grooming his career in the creative industry. While on that, he became Research Assistant at the World Trade Centre of Nigeria between 1986 and 1987.
In addition, in 1987, he enrolled at the University of Warwick. On completion of his studies, he received an LLB Hons in 1990.
Read also: Actor Richard Gere Biography: A Man Sure of His Destiny
Career
Obi Asika as a creative industry entrepreneur has done well for himself in the creative industries. For him, he is a "Jack of all trades, master of all."
Why do we say so?
In his case, we have to go on and on to mention what his creative industry career looks like.
For a start and the records:
Obi is the record label executive.
He is a television & live event executive producer.
Asika is a founding partner of Dragon Africa – a strategic communications firm based in
London, Lagos, and Accra.
Obi Asika is the chairman of OutSource Media, a leading communication and content production company.
He is the co-founder of Social Media Week Lagos, one of Africa's most significant new media and technology conferences.
Asika also sits on the Collecting Society of Nigeria (COSON).
What do we mean by Jack of all trades, master of all."
Obi Asika as a creative industry entrepreneur, is not restricted in any way in his career.
His interest revolves widely but is not limited to international business in oil and gas, real property, information technology, agriculture, sports, media & entertainment.
In these areas, he has been resourceful not just to his country Nigeria but to other countries.
Again, to mention, Asika has been driving sporting activities around the African continent.
These include Eko Football (Lagos Football Association) and Soccerex West Africa.
Now let's talk about Storm 360
Premier Nigerian record Label, Storm 360
Storm Productions, a Nigerian entertainment company, was founded by Obi Asika in 1991. This company mainly changed and developed the Nigerian music landscape.
As mentioned earlier, it notably ushered in a new generation of Nigerian musical talent and is still responsible for the rise of many musicians over the past two decades.
Read also: Biography Of Richard Akinnola: A Man for What is Right and Noble.
Achievements
In his career, he is the first overseas individual invited to join the African Advisory Committee of the Smithsonian's National Museum of African Art in Washington, DC.
Obi Asika Instagram
Obi Asika Instagram page, @obiasika has over 40k followers. As an Entrepreneur, who has been [email protected]_center Co-founder @smwlagos Convener @africasoftpower, creative industries leader, and thought leader, most of his posts are photos of his team.