Anastasia Shirley Biography, Husband (Robert Carlyle), Net worth, Kids and Age.
Welcome to koksfeed
Anastasia Shirley is the wife of the Scottish actor, Robert Carlyle and an American makeup artist in the Film Industry. She has proven her talent in several classic films. On some occasions, she is also referred to as Anastasia Carlyle.
Anastasia Shirley Early Life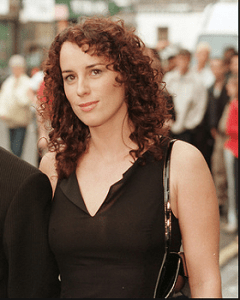 Anastasia Shirley, also known as Anastasia Carlyle under marriage was born in the year 1966.  We don't have full information about her exact day and month in 1966 as they have not been revealed. This will be updated once it is known.
Anastasia grew up in the United States of America under the care of her parents whose identities are yet to be known. She has not yet revealed information about her parents or family, hence It is also not known whether she has siblings or not. However, this information is still under review and an update will be given once it is disclosed.
Anastasia Shirley Quick Profile
Full Names: Anastasia Shirley
Best Known as Wife of Robert Carlyle
Date of Birth: 1966
Place of Birth: United States of America
Age: 55 years old
Zodiac Sign: Not Known
Gender: Female
Father: Not Known
Mother: Not Known
Nationality: American
Ethnicity: White
Profession: Makeup artist
Religion: Not Known
Sexual Orientation: Straight
Height: 5 ft 7″ (1.73m)
Weight: Not Known
Eye Color: Not Available
Hair Color: Auburn
Get to know: 
Anastasia Shirley Biography
In this biography, we'll consider the following:
Anastasia Shirley career
Anastasia Shirley Net Worth
Anastasia Shirley Marriage
Anastasia Carlyle's Husband, Robert Carlyle
Anastasia Shirley Career
Anastasia began her career as a makeup artist in the year 1995 when worked as an assistant makeup artist for the film 'Prime Suspect; The Lost Child', in which  Helen Mirren starred as an investigator looking for an abducted baby.
The movie was a great start off as she immediately found work as a full-fledged makeup artist for the short film 'Fridge', which was about a group of young boys from Glasgow who locked up a boy inside a broken Fridge.
Thereafter, in 1996, she took a regular makeup job on the Tv Series 'Cracker', working as both an individual makeup artist and the director of the department. She then further worked on the TV series Hamish Macbeth, another crime series based in Scotland. The series also starred Robert Carlyle, her current husband.
Anastasia Shirley Net Worth
Anastasia Shirley has accumulated quite a fortune from her professional career. Hence, her net worth is estimated to be $10 million.
Anastasia Shirley Marriage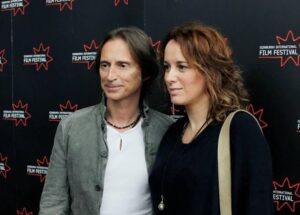 Anastasia Carlyle got married to her husband, a Scottish actor Robert Carlyle on 28th December 1997, after dating for four years. Their first meeting was on the set of Hamish Macbeth where Robert was playing the role of the main character.
Robert later began making it a point to find a way to talk to her while Anastasia on the other hand also was captivated by Robert's performances and loved the originality he had with his roles. The rest became history.
Their marriage is blessed with three children:  Ava Carlyle born in 2002, Harvey Carlyle born in 2004, and Pearce Joseph Carlyle born in 2006.
Anastasia Carlyle's Husband, Robert Carlyle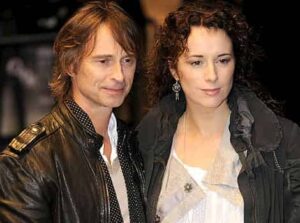 Robert Carlyle, a Scottish actor was born on April 14, 1961, in Maryhill, Glasgow, Scotland to Elizabeth, a bus company employee and Joseph Carlyle, a painter and decorator. He grew up under the care of his father as his mother left when he was four years old.
He started acting at the of 21 at the Glasgow Arts Centre and also graduated from the Royal Scottish Academy of Music and Drama (RSAMD).
In 1991, Robert alongside his four friends founded a  theatre company, "Raindog" mostly involved with theatre and television work and also got a guest-starred in the film "The Bill", and starred in his first movie "Riff-Raff" that same year.
The highest-profile roles of his career in which he is well recognized are in the films –  "Trainspotting" in 1996 and "The Full Monty" in 1997, "Stargate Universe", " The World is not Enough", and Human Trafficking", 2005.
He appeared in the 2002 Oasis music video for "Little By Little", narrated a BBC audiobook version of "The Cutting Room" in 2008.
He portrayed Mr. Gold in the dream dramatization TV series " Once Upon a Time" from 2011 – 2018. In 2019, he portrayed Ogilvy in a three-section television adaptation of the War of the World for the BBC as well as appearing as John Lennon in the film yesterday.
He later portrayed Robert Sutherland, the Prime Minister and Leader of the Conservative Party in Cobra.
Read also: Kat Dennings Net Worth, Biography, Siblings and Boyfriend.
Anastasia Shirley Biography, Amazing Facts about This American Makeup Artist.